WHAT DOES THE YOUTH ADVISORY COUNCIL (YAC) DO?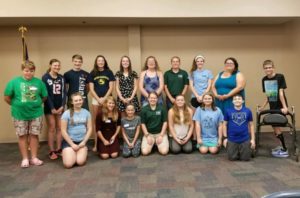 YAC meetings are held once a month during the school year.
The YAC members assess the needs of our community and non-profit organizations and ask them to fill out a grant application. Potential grantees will then present their program or project grant request at one of our meetings.
They deliberate each grant request as a group and recommend grantees to the Shiawassee Community Foundation Board of Directors for final funding approval.
They are also involved in numerous community service activities in the Shiawassee County area.
Special Forms and Permission Slips